POSTAL ADDRESS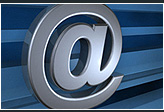 Charis Technology, Inc.
PO Box 1567
Moultrie, GA 31776
Tel: (229) 985-9090
Fax: (229) 985-9091


CONTACT FORM
Call or email to set up a consultation today. We can set up an on site survey to evaluate your exisiting network and discuss the needs of your growing business.



ADDITIONAL INFORMATION

Office Hours:
Monday - Friday
8:00 am to 6:00 pm




Area of Service:
Most of our clients that require onsite work are located in the South Georgia area. However, we also service clients in the North Georgia area with consultation and support through Internet remote control.



Online Support:

Existing clients can utlilze additional online help here.